I never really wanted to travel.
I never had the desire to drop everything and wander the world.
It's not like I didn't like the idea of traveling, I just never thought I'd make it a priority. In college, I was a hyper competitive kid who put career over everything else — the "make a million dollars before I'm 30" type of kid.
I wanted to land a great job with amazing mentors who would help me learn as much as possible. I wanted to put myself on the path to becoming world class in my field. I always wanted to be in the top 1% of everything I did.
If you're young and you work in tech, then you probably think the same way.
But after I landed a remote job in marketing several months ago, I had second thoughts.
I always heard older people saying how they wish they'd traveled more when they were younger. And everyone agrees that the biggest mistake that young people make is being impatient.
Neil Strauss did a Reddit AMA a while ago where I asked him "What's the biggest mistake young people in their 20s make (in their careers)?"
Here's what he said:


"Impatience, with others, with their career, and with themselves."
Yup. That's me.
When I thought about traveling, my brain kept putting all these fake barriers in the way which seemed real on the surface. And almost all of them had something to do with lack of patience, and wanting all the success in the world NOW.
But since I was in my early 20s and had a remote job, I figured there would never be a more perfect time than now to experience the world.
So I booked a one way ticket to Bangkok by myself several months ago.
I went to a Thai cooking class with friends I made in Chiang Mai, and cooked the best food I've ever made in my whole life (Tom Yam soup, green curry, and Pad Thai).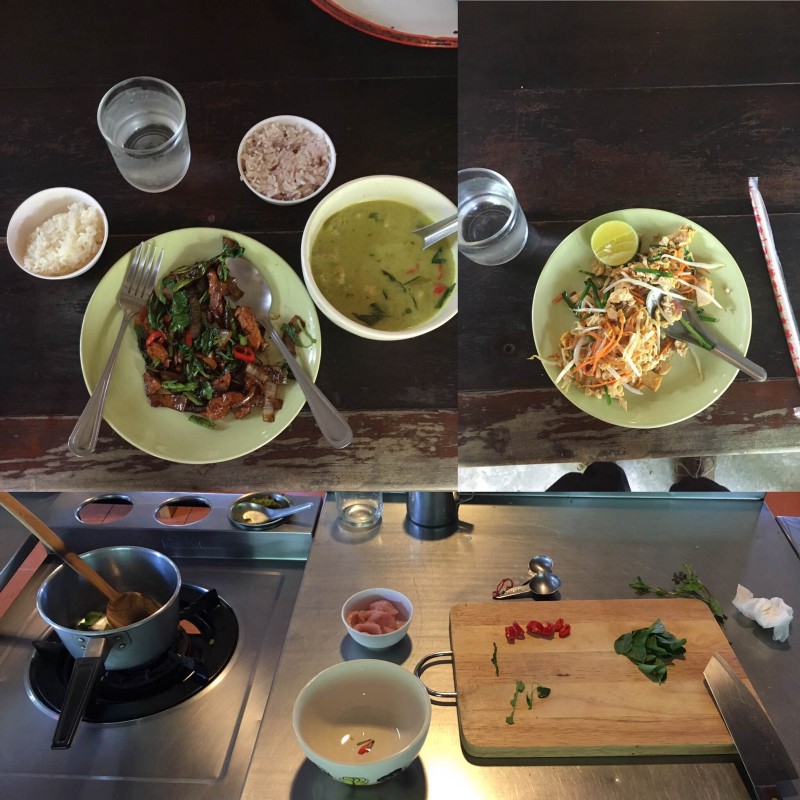 Then we saw monks meditating in Buddhist temples on the mountain top.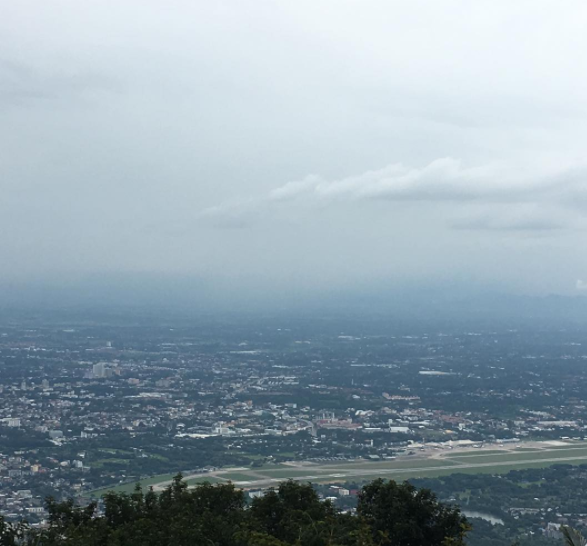 In Saigon, Vietnam, I went on a delicious, 5 hour exotic food tour.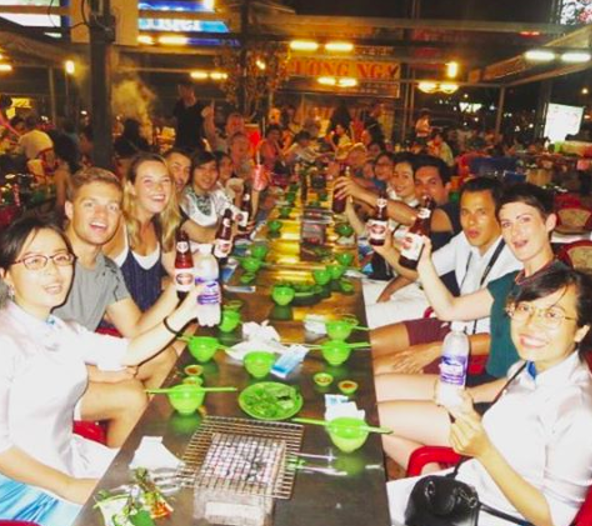 I popped over to Siem Reap, Cambodia to take a stroll through the Angkor Wat, and stumbled across a local cultural show.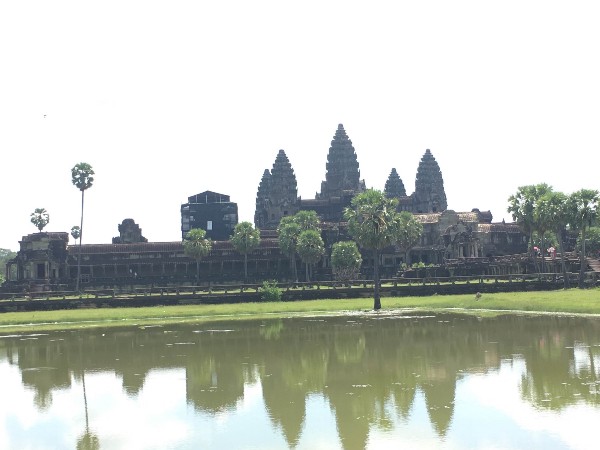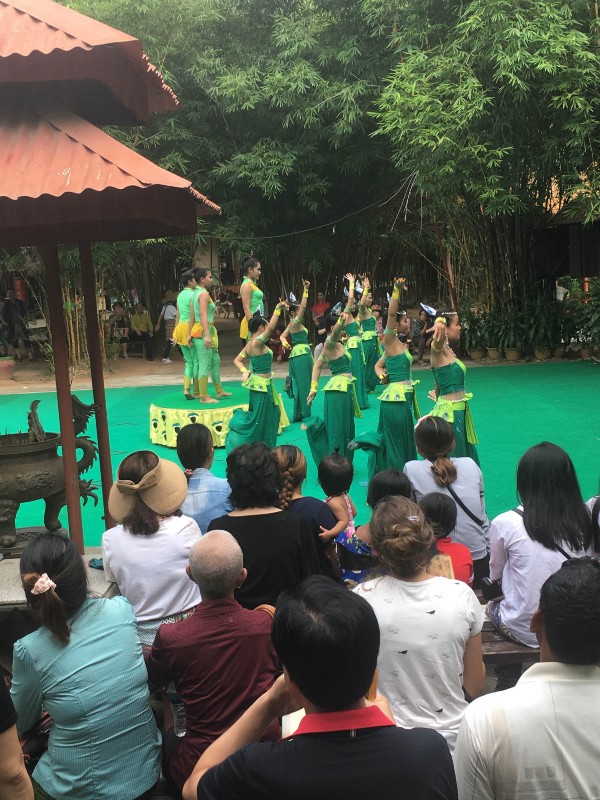 I remember reading an article by Brian Chesky, the founder of Airbnb, titled "How to Time Travel."
In the post, he talks about howthe more repetitive the events in your life are, the more they blur together and seem like they go by "faster."
But each time you take a new trip, each time you give yourself the opportunity to have a new experience, the more you'll remember it.
You'll remember the people you shared it with. You'll remember the times when you felt scared, excited, happy, and grateful. You'll remember the adventures you had in vivid detail.
There's one quote from the article that I found to be true in my own travel experience:
"Our perception of time is really driven by our perception of the unfamiliar, vivid and new. Of course, it turns out time slows down the most during life threatening experiences. A safer way to slow down time is to travel."
Each time I go to a new country, meet new people, and have new adventures, it really does feel like time is going by a lot slower.
I vividly remember the beautiful view from the evening ferry I took from Hong Kong to Macau.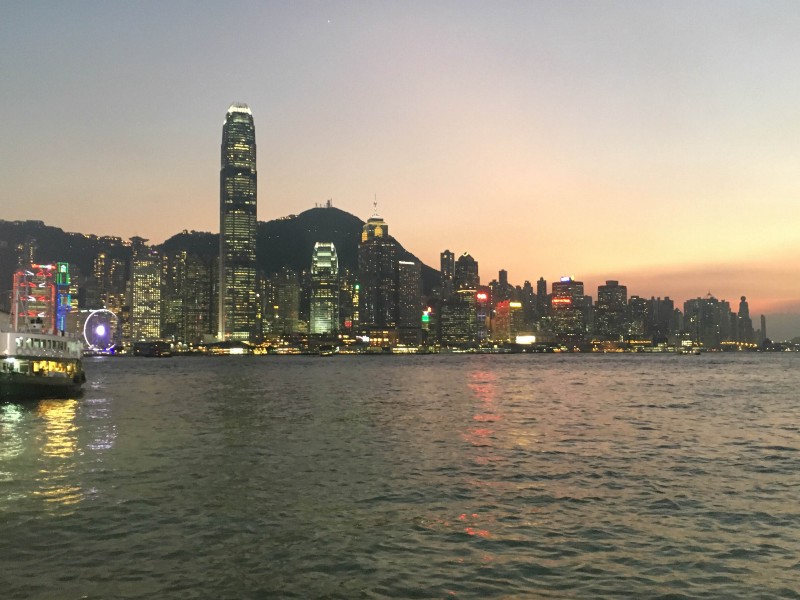 I remember the excitement from making $2.50 from one of their casinos.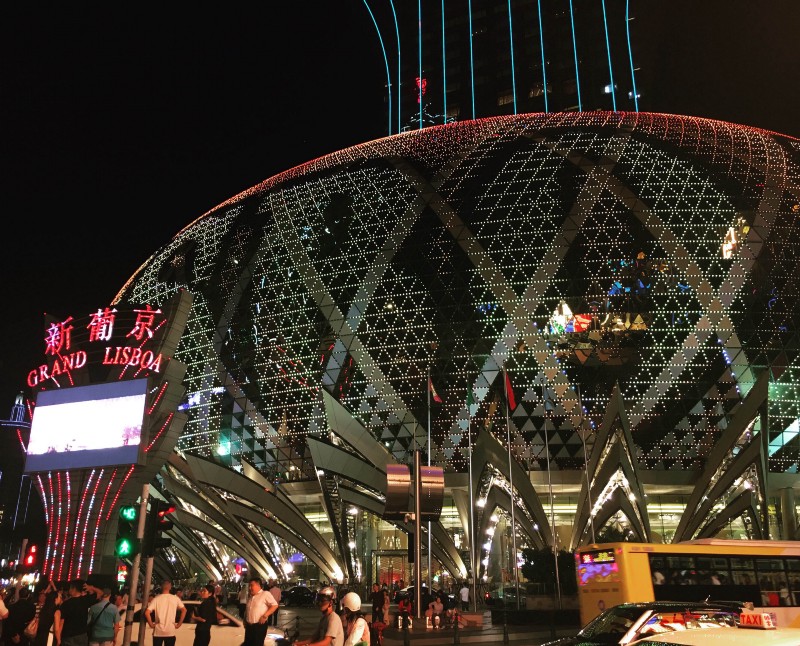 And how could I forget taking an impromptu road trip with new friends down the Great Ocean Road in Melbourne, Australia.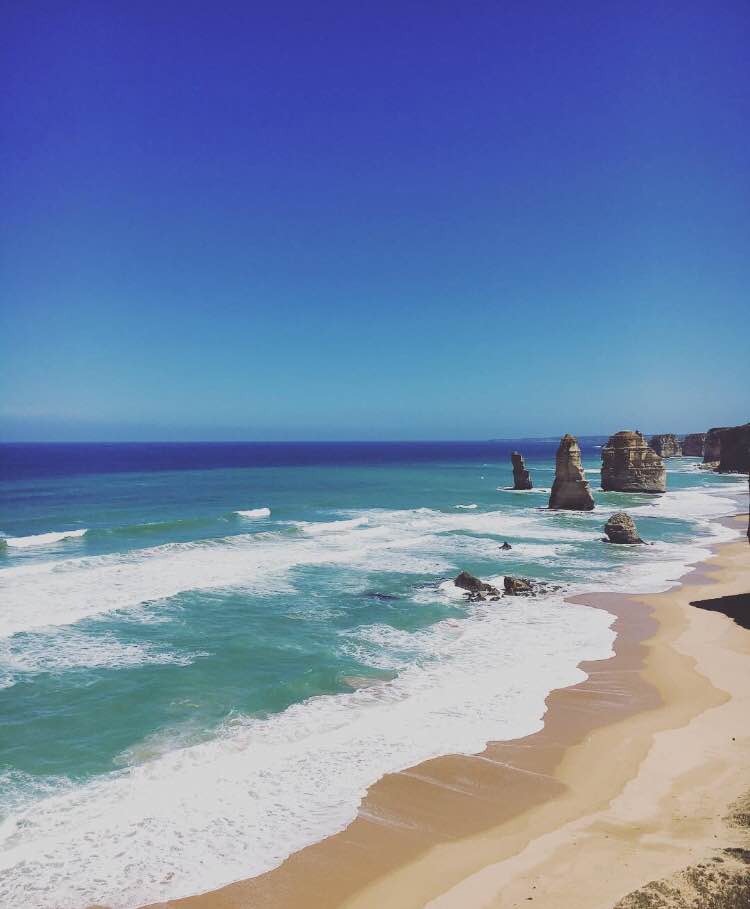 I didn't set out to travel the world with the goal of becoming more "cultured" or "worldly", but I have learned a few interesting things along the way.
1. 

Everyone always downplays their home town
When I went to school in Michigan, I remember people used to things like "ugh, I can't wait till I get out of this state."
When I visited San Francisco, I remember people who were born and raised there talk about how they liked New York City better.
When I visited Melbourne, some of the locals told me that they "don't understand the hype" about the city. Natives in Hong Kong told me they didn't get why people thought their city was so great.
Are you kidding me?! It's Hong Kong!
But then I realized that I used to do the same thing when talking about the state that I'm from.
One of the biggest lessons I learned from this is that there are plenty of adventures and new experiences to be had in whatever city you're in — you just need to open your eyes.
2. 
You never get lonely, even if you travel solo
Traveling on your own is the best.
It's ridiculously easy to meet people if you stay in hostels. It's so easy that you literally don't even have to go up to anybody and talk to them. Just grab a drink and wait a in the lounge, and somebody will eventually come and talk to you.
Even though I've been traveling on my own, my problem isn't that I'm lonely — it's actually the exact opposite. I wish that I could be more alone! I'm meeting so many new people, and going out and doing things every day that it can get a bit exhausting at times.
You can go on HostelWorld.com, and look at the reviews to find nice, clean, well maintained hostels that have a social atmosphere.
3. It can be exhausting
In Chiang Mai, a friend and I went to a cooking class that lasted half the day. So when we got back, I had to walk back to my co-working space and spend the next 7 hours working.
Traveling is almost like another full time job. You have to plan out itineraries to some extent, book flights, book hostels, make sure you always have WiFi wherever you go and 4G data on your phone in case the WiFi goes down, make sure you're taking in everything the city has to offer, and cultivate relationships along the way.
On top of that — if you're working — you have to make sure that you get all your work done on time, and that you're still learning and growing professionally.
It's not as easy as sipping your latte by the beach and sitting on your laptop for a few hours. It takes work.
4. The highs are high, and the lows are low
Sometimes, you feel like you're on top of the world. You feel like nothing can touch you. You feel grateful for the opportunity to live the lifestyle you're living.
Then the next morning you wake up hungover, and all the friends you were hanging out with just left for another country. You inevitably start thinking "OMG I'm so alone now, this sucks, I never should have done this, I have to go back home."
Then later that day you walk outside and meet someone in the elevator, get invited to a music festival, and suddenly everything seems great again.
In the beginning, your emotions go up and down like a rollercoaster. But later you start to realize that things aren't as big a deal as you might think.
When things are going well, enjoy it because that feeling isn't going to last forever. And when things aren't going so well, just know that eventually the roller coaster will rise again.
It seems like people are more vulnerable to emotional rollercoasters when they're younger because they haven't been through that many yet. But people who are older seem to have developed a sense of detachment,because they know from their own experience that when everything in life seems to be going to hell, it'll come back around soon enough.
When I meet people who have traveled for many months or years, they have that same level of detachment, probably because they've been through a big number of emotional rollercoasters in a short period of time.
And that's a massive advantage that they'll have over everyone else when they go back to "real life."
5. 
It doesn't cost a lot
Jay Meistrich wrote a great article on how he could afford traveling the 20+ countries while building his startup.
The truth is, long term travel can actually cheaper than living in the US in many cases. Check out his cost of living graph that Jay calculated from his own spending habits: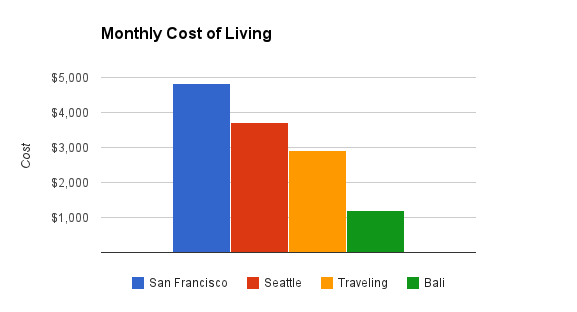 If you're traveling around Southeast Asia, you can live well for about $1,000 — $1,500 per month, all expenses included.
You can stay at really nice hostels in in Thailand, Cambodia, and Vietnam for about $10-$15 / night max. If you'd rather have your own place, Airbnb isn't that much more expensive.
The most expensive part about traveling is buying your one way ticket from the US. Once you get to your destination, local travel is pretty cheap. For example, you can get a one way ticket from Kuala Lumpur to Bangkok for $44.

I've gotten flight tickets as cheap as $27.
If you're living in a big city like Seattle, San Francisco, or New York City, your monthly living expenses are likely hundreds, if not thousands of dollars more than you would be spending if you were traveling the world.
6. 
The normal starts to seem exotic, and the exotic starts to seem normal
Before, when I didn't travel as much, going overseas as a huge deal for me. I remember the excitement I'd feel when the plan touched down on the runway in a new country. It felt invigorating.
Now, many countries later, it still feels exciting but nowhere near as much as it used to. It feels normal to go to a new city or country every few weeks.
But what feels exotic is the idea of sitting down and grabbing coffee with old friends. Friends who already know me. Friends who don't have to ask questions like "what do you do", "how long have you been traveling", "where else have you been", etc.
Conclusion
One of the best things about traveling is that it made me appreciate regular, day to day life a lot more.
When I traveled around Southeast Asia, I saw how much fun the nomads and backpackers were having. But many of the locals were too caught up in their day-to-day to see how much fun they could be having in their own city.
It's true, traveling to other countries can open your eyes to different realities that would otherwise be invisible to you.
But at the same time, there are so many experiences that we could be having in our own cities, if we just opened our eyes.