Today, I want to tell you one of the coolest stories I've ever heard.
An average guy from Brooklyn, New York decided he wanted to be Elvis Presley tour promoter.
The guy's name was Jerry Weintraub. He was a massive Elvis fan.
He pestered Tom Parker, Elvis's manager, to give him a shot. Jerry called him every single day for an entire year. But he kept getting ignored or rejected.
Finally, Elvis's manager broke down.
He said, "You want [Elvis]? Then show up in Las Vegas with a million dollars. And we'll make a contract."
Jerry said "Ok, I'll be there," and he hung up the phone. Now, this broke guy from Brooklyn had to figure out how to raise a million dollars in a matter of weeks.
So he did the only thing he knew how to do — pester more people.
Jerry called everyone who ever said that they would be willing to help him out over the years. He told them what he wanted to do. He told them he needed a million dollars.
Everyone said no.
But he still decided to fly out to Las Vegas and meet Tom Parker, to see if he could convince him on the spot to let him work with Elvis. Once he landed, Jerry decided to make a few more calls anyway before the meeting date from his Vegas hotel room.
He ended up getting in touch with an attorney from New York, who put him in touch with a Seattle businessman who was a huge Elvis fan.
Jerry had never met this guy before, and had no idea who he was. But they spoke over the phone, and Jerry told him what he wanted to do and how much money he needed.
And the next day, he went to a local bank to pick up a check for one million dollars.
Jerry Weintraub became Elvis Presley's promoter that day, and became a millionaire himself in a few weeks after going on tour with Elvis.
Here's an old Charlie Rose interview where he talks all about it.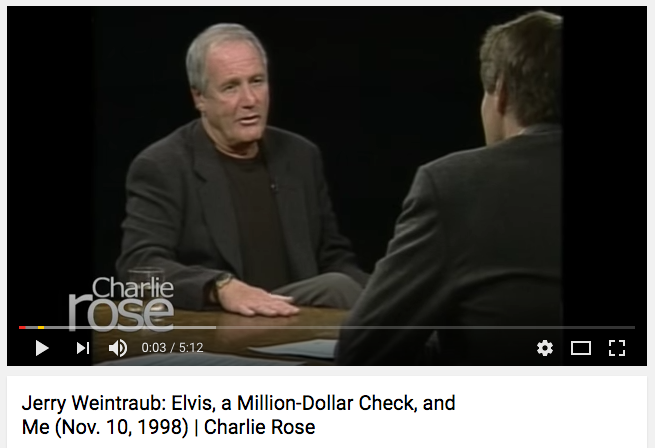 I love hearing stories about how successful people got their first "big" job that paved the way for everything else. The approach they take is completely different from everyone else.
Here are some things that they know, that many others don't.
1. What's "on paper" doesn't matter as much as you think
Smart managers know that they should hire for attitude over skill.
The truth is, most new hires that fail do so because they lack emotional skills. Not technical ones.
26% fail because they can't accept feedback.
23% fail because they can't manage their emotions.
17% fail because they don't have the motivation to excel.
15% fail because they don't have the right temperament.
And only 11% fail because they don't have the right technical skills.
But many of us select ourselves out of going for our dream job because feel like we're not "qualified" enough.
If you can prove to your potential employers that you can do the job by going beyond the resume and cover letter, you'll show them that you have both the skills and the attitude of a rockstar hire.
And you can bypass the so called job "requirements" that you don't have on paper.
For example, I applied for a business development role once that required 3–5 years of experience and I had almost zero (I was still in school at the time).
So I decided to prove to them that I could still bring value. Instead of submitting my resume and sitting back, I decided to go out and pitch some companies on forming partnerships with them, and introduced those companies to the hiring manager. I got the offer.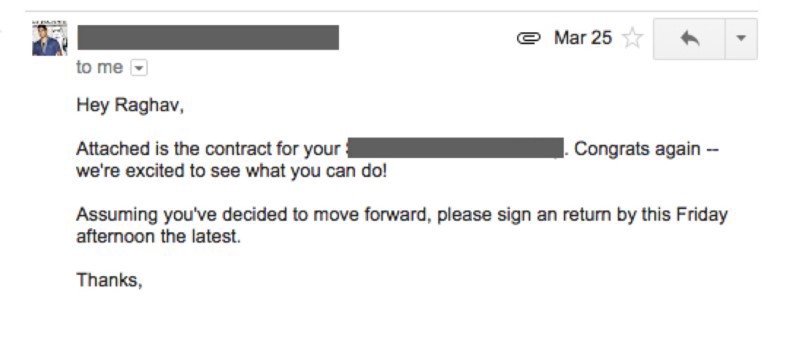 When I was applying for a product design position at Quora, I ran a usability test on the mobile app, mocked up some design suggestions, and sent it to the head of product design.
He emailed me back the same day to schedule an interview.

Apart from jobs like academic professions like medicine or law, job requirements are largely negotiable — you just have to prove that you can bring value to the table.
People who aren't willing to "break the rules" a little bit usually end up wasting years of time and money trying to achieve a goal they could've achieved with a lot less.
2. Prioritize mentorship over everything else
Stanley Druckenmiller, a hedge fund manager, once said this:
"If you're early on in your career and they give you a choice between a great mentor or higher pay, take the mentor everytime. It's not even close. And don't even think about leaving that mentor until your learning curve peaks.
There's just nothing to me so invaluable in my business, but in many businesses, as great mentors. And a lot of kids are just too short-sighted in terms of going for the short-term money instead of preparing themselves for the longer term." — Stanley Druckenmiller
When we get out of college, many of us optimize for the short term (i.e. a job at a big company that will impress their friends and family) instead of thinking about long term goals.
We'd rather take that job that pays us $20k more right now instead of a job that'll put us on track to make $100k in a few years.
Don't be afraid to take one step back today to take two steps forward tomorrow.
3. The right working conditions matter more than finding the right work
Many of us get excited when applying for a new role, believe that it's "perfect", and discover that it too starts to feel like any other "job" a few months in.
That's because the conditions you work in matters more than the work itself.
It's about the people you work with. The company culture. The type of people you're surrounded with everyday. Whether your schedule is structured the way you want it to be structured.
You could have the coolest job in the world, but if you work with people you hate then you're still going to hate it.
Loving your job isn't just about finding your "passion" (whatever that means).
It's about building a dream lifestyle, and finding work that fits that lifestyle.
Personally, I love to travel. I love having the flexibility to structure my day the way that I want to. I love having the chance to relax at rooftop pools over the weekends.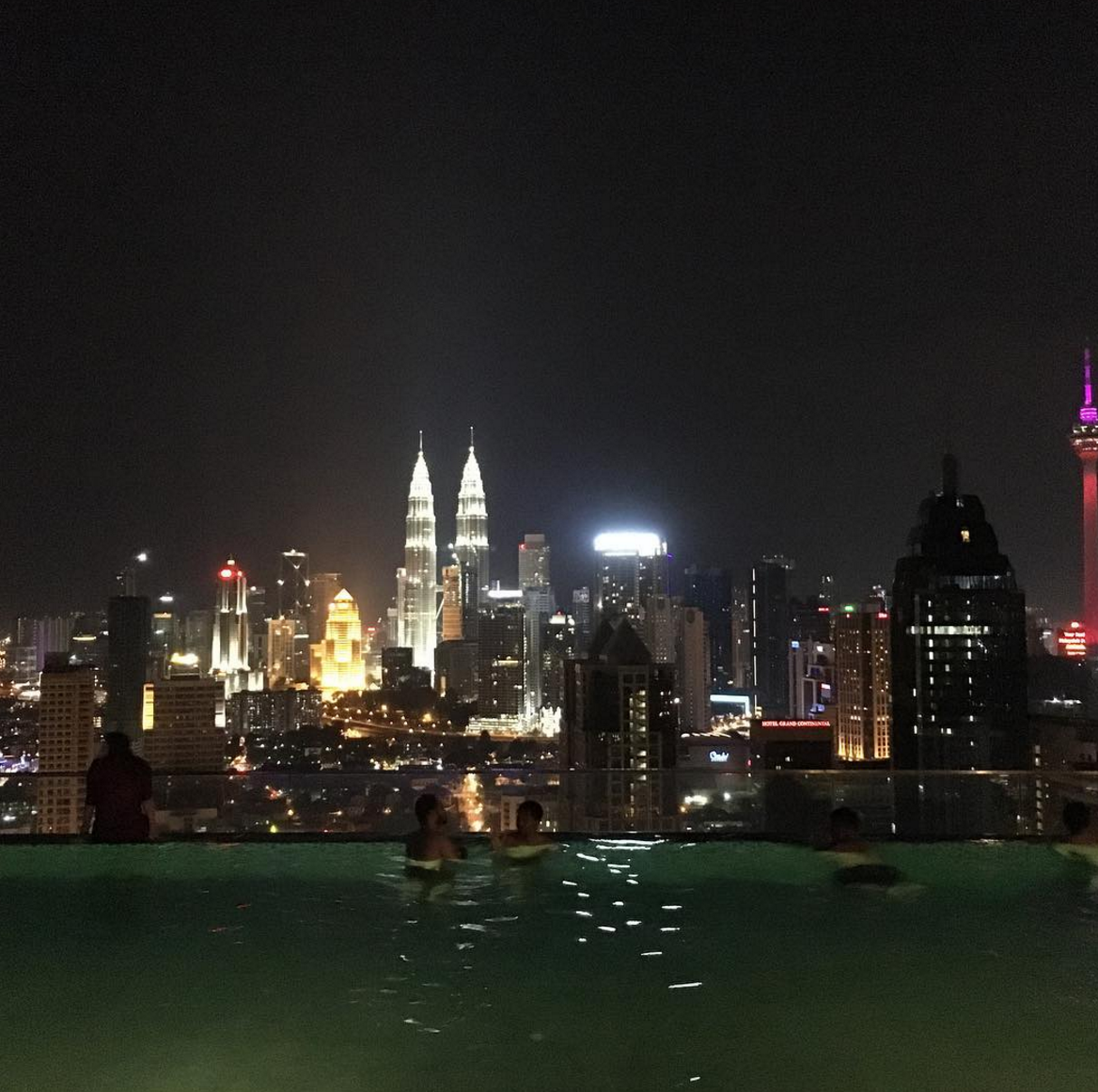 That's why I got a remote job.
But there are downsides too. Because I'm moving around all the time, I can't always take my friends with me. I can't always build deep relationships with people I meet. I can't always be surrounded with the same people every day.
If those things are a priority for you right now, then you might not like working remotely.
By focusing on picking the right working conditions, you can make sure that your job never gets "old."
4. Building a brand is the only way to be set for life
People buy things that make them feel good. We make buying decisions emotionally, then backwards rationalize with logic.
That's why branding is so important.
Branding is why practically everyone living in Asia wants to come to the US, but everyone in the US wants to live on a beach in Thailand.
Branding is why we still tell kids to go to a good college, even if they don't need a degree.
Branding is why we're happy to pay 10 times extra for a white t-shirt with a logo on it.
At some point, we'll all have to deal with something that throws us off track in our careers. Maybe office politics makes us want to slap the "snooze" button every morning and never get out of bed. Maybe a recession hits and we have to take a massive pay cut. Maybe our company goes under and we get laid off.
But people who have built big personal brands and their own audiences have virtually no problems bouncing back. They'll always be getting phone calls from companies. They'll always be getting new opportunities thrown at them.
The best way to build a brand is by getting exposure as much as you possibly can.
"Exposure is leverage." — Gary Vaynerchuk
After you accomplish anything professionally, get online and write about it. Help someone who was once in your shoes trying to figure things out.
Exposure builds credibility.
The bigger the audience you have, the more people will take you seriously. Opportunities will come to you.
You won't have to chase them.
Like this post? In my private email list, I share specific strategies to help you:
Figure out what your dream job is
Make the right connections without coming off as "salesy" (even if you live in the middle of nowhere)
Craft your application in such a way that the hiring manager can't ignore you (even if you're underqualified)
Crush every interview
And much more