There are a lot of limiting beliefs we have when it comes to finding a job we love.
We say things like:
"I should just be happy with what I have" (rationalizing why we're not living up to our full potential)
"I'm not experienced enough" (not knowing what employers actually care about)
"Ugh, it's all about who you know" (blaming the system instead of learning it)
"My industry is totally unique, your advice doesn't apply to me" (thinking we're a special case)
"Everything would be perfect IF ONLY I lived in [whatever city]" (blaming our external situation instead of taking responsibility)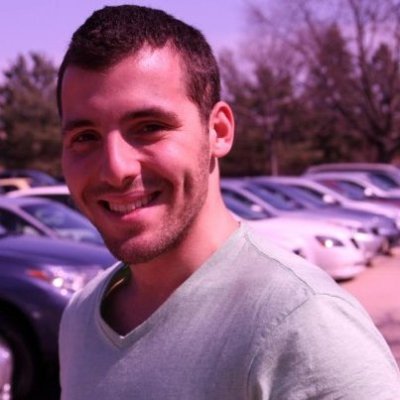 Today, I want to tell you a story about Dan, one of my readers who used some my strategies to beat the "location barrier" and get a great job offer in California with no connections — even though he lived in New Jersey.
At first, he followed all the "conventional wisdom", and spent two months applying for jobs and never hearing back.
But with my approach, he nailed a great job offer within 2 weeks.
Here's the email he sent me afterwards:
How did he do it?
Let's dig in.
Step 1: Ditching the "resume blasting" approach
At first, Dan spent MONTHS tailoring his resume and cover letter to each job description online, and sending them out. He was following all the conventional advice — just "update your resume", use the right words and the right format, and then you'll stand out, right?
Wrong.
The truth is, you could have the most perfectly tailored, beautiful, neatly formatted resume and if all you do is submit it online, chances are no one will even look at it.
He told me,
The first strategy I tried was the standard optimizing a resume and cover letter for each position and just sending it out. [I think if I] had been trying for jobs in my area (NJ/NYC) I would have had some success.

But I was trying to get over to California, and the jobs I applied for over there never even bothered to interview me.
It's not like he was lazy, in fact, he was trying super hard.
I was a "resume slut." I was sending out like fifty a day, I was sending them out to jobs I didn't even want because someone told me to. We all get the same advice, and it's just wrong.
Searching for a better job is an emotional process. Getting rejected over and over again is tough.
It can start chipping away at your self worth, until you're afraid spending time even applying for jobs you love because you don't want to keep getting disappointed. Same thing happened to Dan.
Basically I was wondering, am I ever going to get a job again? That's what was going through my mind. Like how was I going to pay for this, how was I going to pay for that, etc.
Step 2: Focusing on a few companies, and understanding their problems
Then, using the approach that I recommend, Dan focused on just a few companies he was most interested in.
Using LinkedIn, he reached out to someone at those companies who was one level above him, and asked them specific questions about the role they were hiring for. And because he asked good questions, he was able to both get the info he needed and make a good impression.
By talking to people at the company and asking the right questions, he figured out exactly what they were looking for in candidates, exactly what they were working on and how he could help, and how to tailor his application specifically for that company.
What I liked about your strategy was that it allowed me to focus on just a few companies, which allowed me to pick companies whose missions I believed in and whose problems I could take the time to understand.
Dan also realized that if you do your research up front, every other step in the application process becomes WAY easier.
In that initial conversation, they give you the answers to the interview. They tell you what they're looking for, and they they tell you what their problems are…

If they say "we need someone who's really analytical and really creative", you can emphasize those things about yourself in the interview.
That initial conversation only has to last 15 minutes. But it can literally be life changing.
I cover this process in depth in my Land the Perfect Job course — including exact email scripts, the perfect (and ethical) questions to ask to elicit honest answers, and more.
Step 3: Pitching the pre-interview project
Dan figured out that the company he was targeting wanted someone to help specific projects within product development.
Because he figured out what they were working on ahead of time, and examples of work he'd be doing on the job, he was able to come up with a list of specific ideas of how he could help — and sent it over to the person he talked to.
And he landed the job. All within two weeks.
Biggest takeaways
I asked Dan what some of his biggest takeaways were from essentially "shortcutting" the entire job search process.
Here's what he said,
Using [Raghav's approach] I got a job in a few weeks.

The best thing about that is even if the company goes under, or I have to move, or if anything drastic happens I know I can get another job in a few weeks.

[It changes] your perspective completely. You feel more comfortable taking risks, and going for what you really want.
I love it.
The students in Land the Perfect Job say the same thing — it feels so empowering to know that you can rapidly land great job offers, no matter where you are in the world or how many connections you have.
What would you do, if you knew that you'd always have that "safety net"?
Sign up to my email list to get more content on landing your dream job in record time. You'll also be the first to know when my course opens next.